This weeks challenge is a Thrifted bag, I used to have a fair few but they have all mostly fallen apart over the years, luckily I still have one which I love, it is possibly a bit 90's but I still love it, mainly because of its hint of tartan.
It is a pepe jeans branded bag made of a denim material with metal strap with tartan ribbon through it.
I have teamed it with my outfit from today which is High waisted blue leggings form Simply Be, I have 2 pairs of these now they are ace! My AX Paris jumper and my fabulous parka jacket c/o Fashion world, I have a lovely post coming over the weekend which has some Q&A from the lovely Claire Richardson of steps fame, and and outfit from her selection for Fashion world.
Now back to the bag, I love charity shops, I am lucky that I live in a very affluent town and my charity shops are pretty ace, one had a pair of Louboutin shoes a few weeks ago, I didn't dare go in and ask to see them as I was skint and would have wanted them!
But designer clothes and other items are not hard to come by, if you are willing to have a good dig around!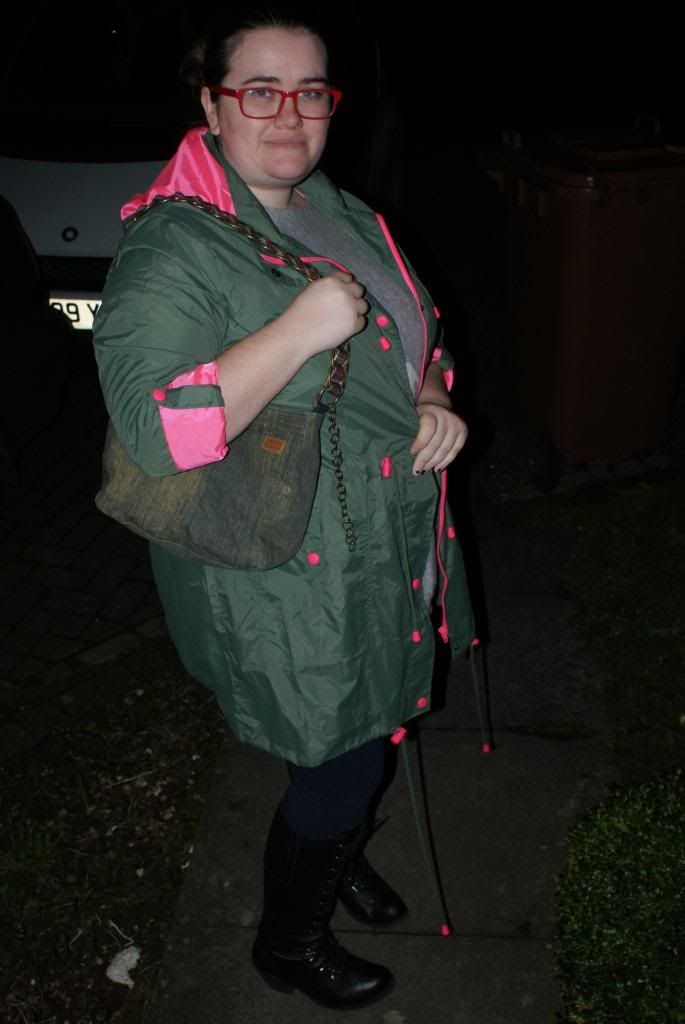 So what are you thrifted find, anything special??
Check out the other gorgeous girls