I was recently contacted by the Lovely Keiron who asked if I would be willing to review a pair of their wellies on the blog, and as my other pair are a little big and my mum has been coveting them I decided to give them a try.
Barretts
actually have a pretty
large selection of wellies
but not many are wide fit, but the perfect pair for me were right there so all was good in the world of Mhairi.
I love a bit of colour in my life so when I saw these fabulous boots in this fabulous berry pink colour I knew they were for me!
I decided to give them a thorough test by taking them on a walk with our dog toby, who is completely bonkers and tries to steal the lead so he can walk himself, the weather was turning pretty bad so we grabbed some pictures outside before we set off.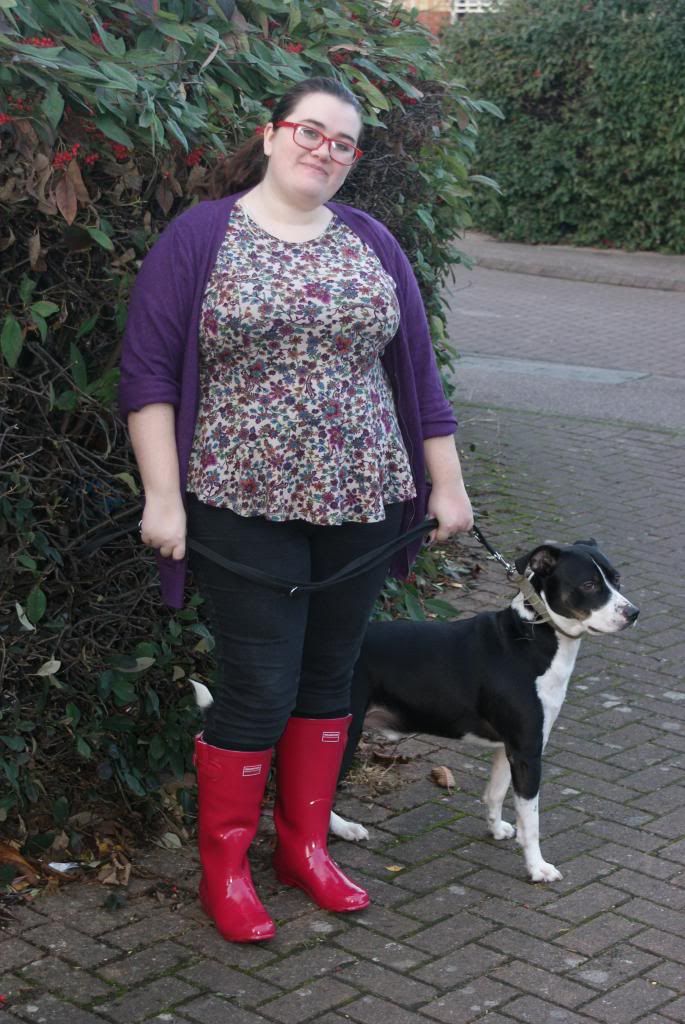 The one and only photo toby behaved in :)
It starts with the dancing on his hind legs, and the spining round, he is very careful not to bash you.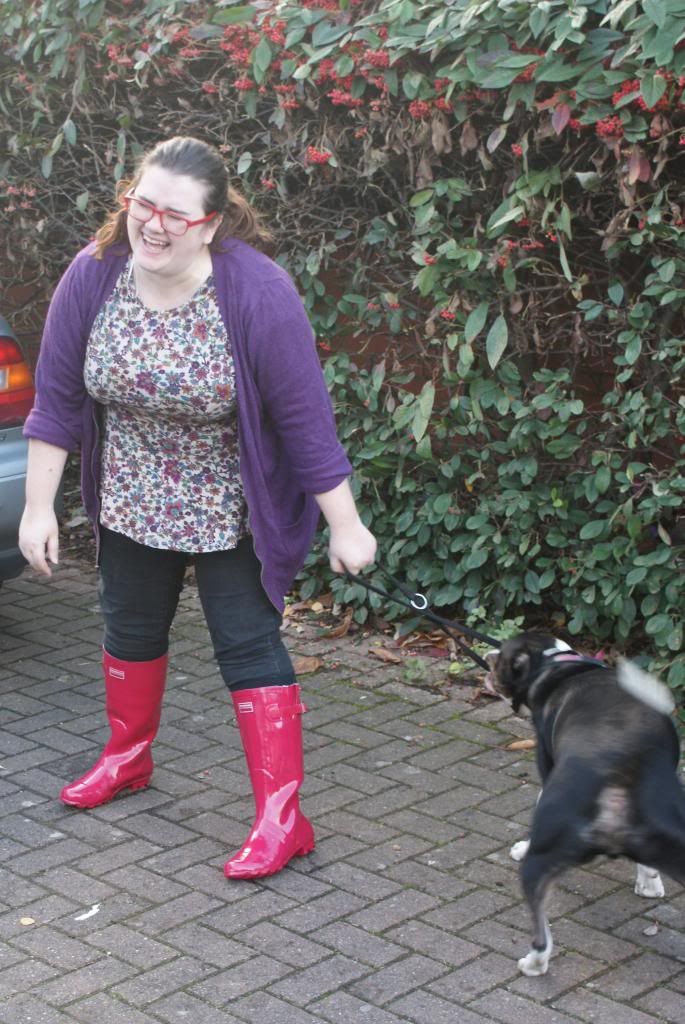 Then he grabs the lead and tries to get away!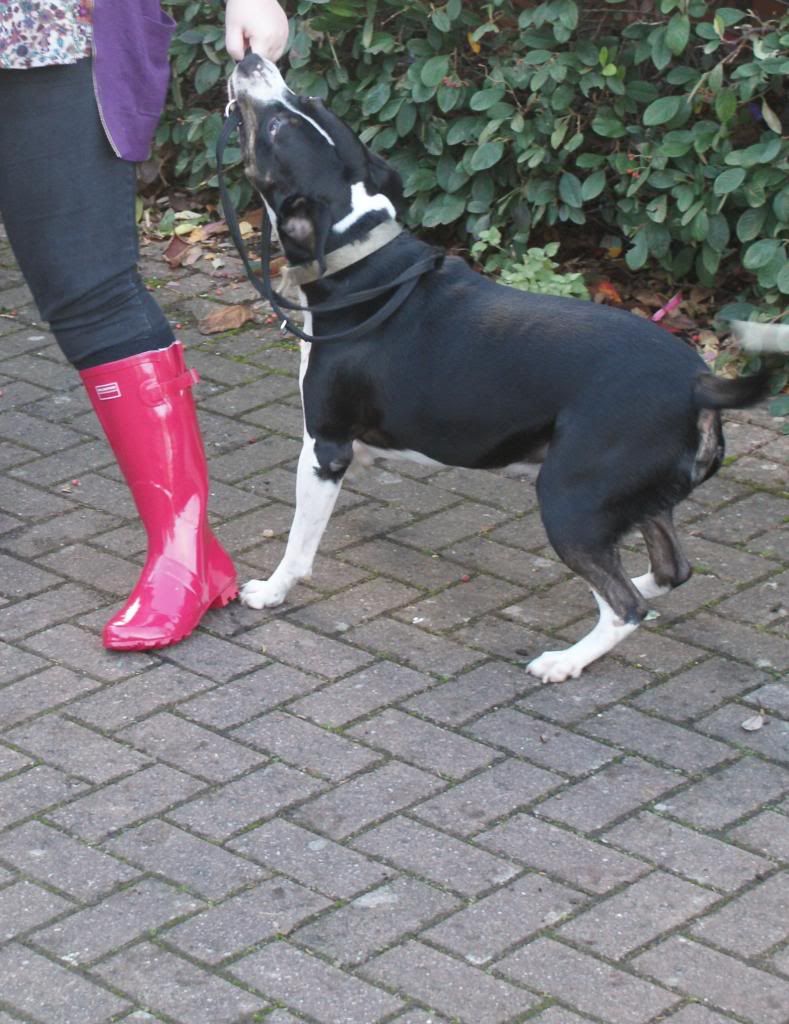 He also gets it as close to your hand without touching you to try to take it off you.
So as you can see with this mad pup wellies are a must as I am normally being taken for the walk instead of the other way around.
The wellies themselves are a fantastic fit, in the pictures they are on over my jeans and a big pair of knee length socks and there is still some room for me, so might invest in some fleece lining socks for them for extra warmth in the winter.
They could do with slightly thicker tread on the bottom but other than that they are great and come with my recommendation, and at £15.00 they are a great price.
Go take a look at the
Barratts
website and see everything they have to offer.