Last year I reviewed a fabulous pair of Jileon Extra wide fit wellies you can see the review
here
.
So when they contacted me and asked if my husband would like to try out a pair of their
mens extra wide fit wellies
, I said yes please!
Marc like me, can fit into standard wellies but not with his trousers tucked in, which when working in the garden is needed, just as it is when walking the dogs to avoid the mud.
Wide fit is the perfect solution for this.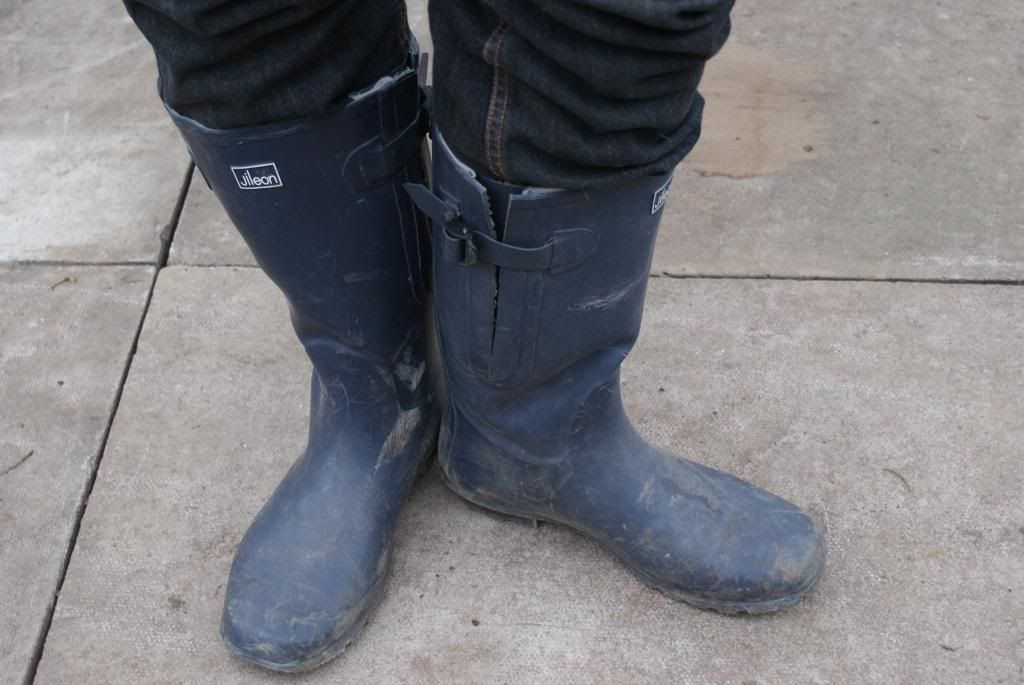 Mens Extra Wide Fit Wellies £49.99
The wellies were brilliant while we were laying the base for our greenhouse, Marc told me that they were very comfortable and a good shape of the foot so he didn't feel like he was slipping and sliding around in them.
Marc checking them out
The buckles held up pretty well, but he did manage to unhook the inner one a couple of times when they were against each other, but it want a major issue.
My lovely husband after an exhausting day.
Marc gave them a thumbs up!
Mhairi
xxx